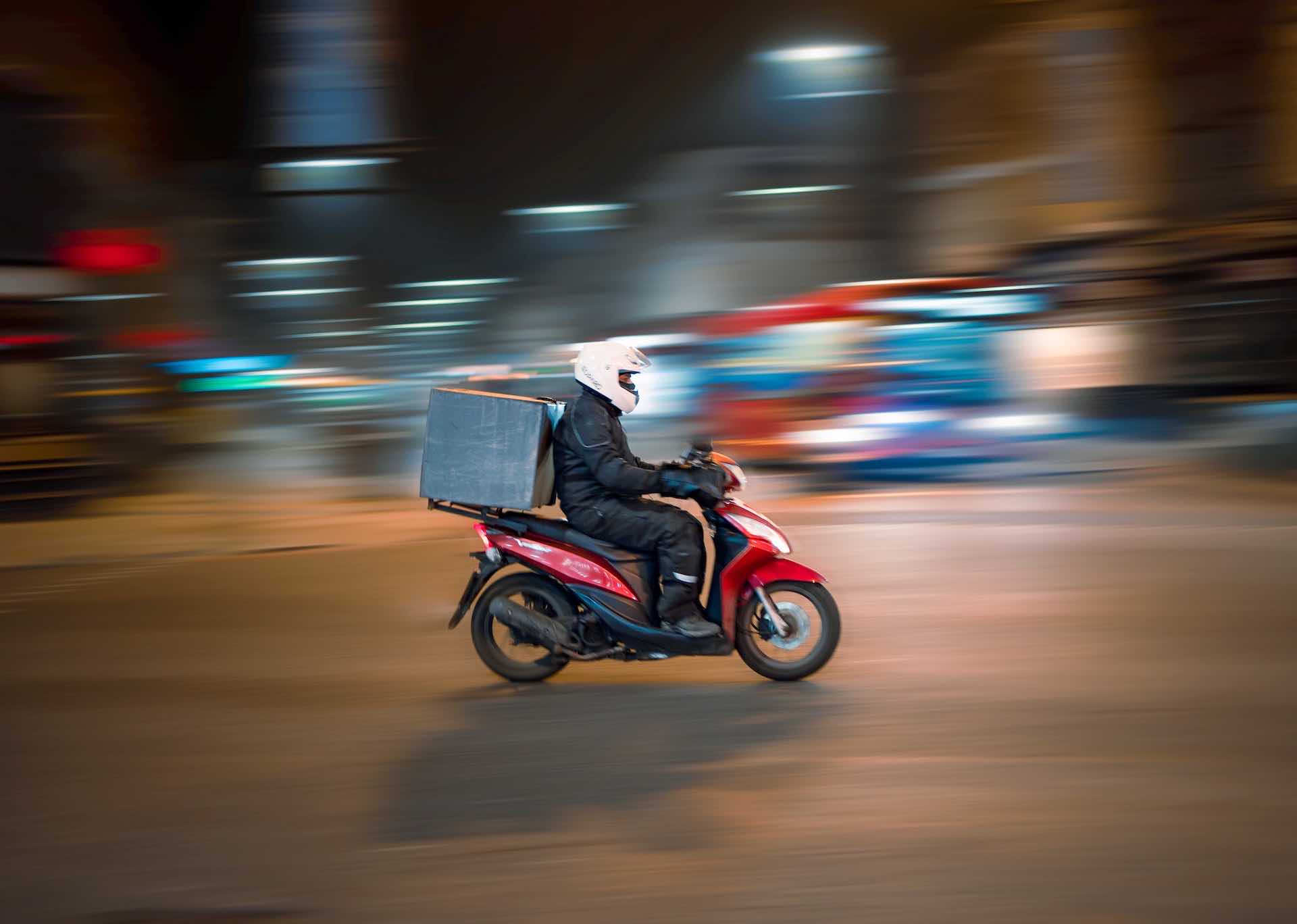 Quick commerce is the future of online sales. The biggest brands do not argue with this statement. Forbes reports that in 2021 the q-commerce market was worth $25 billion. According to forecasts, by 2025 it will grow to 72 billion dollars, which is almost three times. Dynamic growth means that this is still a trend where there is space for new players.
What is q-commerce?
Q-commerce means even faster delivery
The term q-commerce means instant deliveries. This delivery model you can find almost everyone when ordering food via popular apps.
The space where q-commerce is developing rapidly is in retail products.
Instant product delivery is the answer to the needs of customers in many industries. Imagine a situation: your car battery discharges. Normally, you have to drive to the right store or wholesaler that has a particular battery on site.
And now let's go back to q-commerce: you buy a particular battery from an online store, and the store operator delivers it in an hour. The operator may also replace and check electrical system in your car for an additional fee (upselling works).
This is just one example. Q-commerce is the answer to consumer needs. The challenge is the proper implementation and optimization of delivery costs in the so-called last mile.
Does q-commerce pay off?
As with any business solution, it is important to identify the needs of your audience. Currently, q-commerce is used for necessities. This is a great potential, but it requires optimization of delivery costs and balance relating to product prices.
Brands that can correctly identify needs and balance delivery costs do not think about implementing q-commerce for a simple reason. Q-commerce gives benefits to the pioneers in this category.
Evolution e-commerce → q-commerce
The growth of online sales has moved inventory from local stores to warehouses located outside cities. Deliveries made from warehouse centres mean lower costs and a more efficient e-commerce business.
The natural path for any business is to solve problems and satisfy customer needs. Returning to physical stores with shopfronts is often not viable. A stationery store in a city centre means considerable costs and frequent employee turnover. This is compounded by changes in customer behaviour. Some of them check the goods in the stationary store and then order them online. Online shopping is an irreversible trend. The pandemic has increased the power of e-commerce. In addition, the change towards q-commerce is influenced by human nature. We dislike to wait for a long time. After purchase, delivery time is important. To speed up logistics, smaller warehouses of companies implementing q-commerce have appeared near major urban arteries.
How to implement q-commerce?
Ecommerce platform
An efficient ecommerce platform is the foundation for a well-functioning q-commerce. Handling orders in a fast and intuitive way is the key to success in really fast delivery. An advantage in this matter will be choosing a platform that offers access and handling from different devices, such as a phone or a tablet. This allows shipments to be made from different locations and by different people quickly and efficiently.
Delivery Management Application
We monitor the 3 stages of the product delivery process:
manufacturer - distributor

distributor - local warehouse

local warehouse - end customer.
The last stage we call the last-mile delivery. It is the most expensive stage of the delivery process, and the effectiveness of q-commerce depends on its optimization.
Delivery in a short time is possible through instant delivery companies. Select a service provider and negotiate appropriate rates.
Ask for access to the shipment management platform. It is an asset which allows you to optimize costs and streamline deliveries.
Best q-commerce practices
Elements that work in fast delivery of products bought online are:
warehouses located near areas with the highest volume of purchases;

ecommerce platforms that offer access from a variety of devices and locations;

proven last-mile delivery partners;

Optimization of delivery costs.
I hope this article has introduced you to quick commerce and convinced you of the benefits of this online sales model.
What to do next...
Choose Heseya as the platform for your q-commerce!