How to start an e-Commerce Business?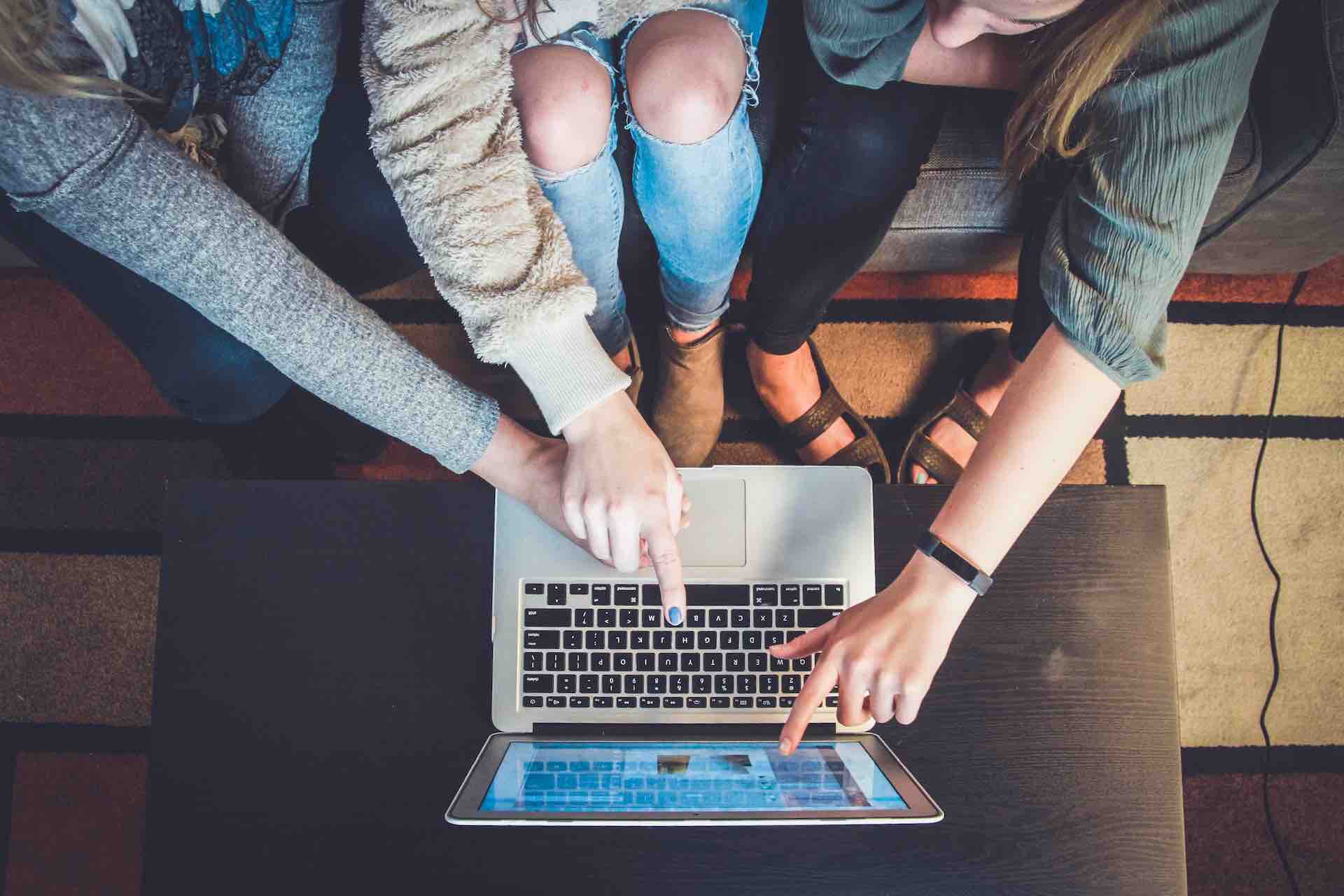 Internet sales is a space that creates great opportunities for entrepreneurs. Sometimes a small local store can turn into an extensive e-commerce with a nationwide or even an international reach. An increasing number of people planning to start their adventure with business, begin by looking for opportunities on the Internet.
E-commerce is primarily the possibility of reaching a very wide audience. Advertising on the Internet brings much better results in terms of coverage than traditional forms of advertising. In combination with a good product and high quality service, an online store can quickly grow in size.
But how to start? Where to direct the first steps, and how to plan the opening of your own e-commerce? You will find the answers in this article.
Find your own e-commerce niche
What would e-commerce be if there was nothing to trade? Your products are the core value that you will offer in your store. Therefore, you should think carefully about their selection.
Apart from identifying and selecting the right products, do some research. Look for other stores offering similar items. Browse through their offer and check the most important elements of the offer, i.e:
the level of prices offered,

delivery method and costs,

warranty, return, and complaint conditions,

promotions offered.
Keeping up with changes and competitors' offers will become one of your tasks in the near future. Try to offer similar or even better conditions than others at the very beginning of your business.
The first period of your store's operation is very important. It is worth accepting a slightly lower margin and offering promotional prices. This will help you gain positive feedback, trust, and first customers for your e-commerce business.
Choose a name for your store
Creating a name for e-commerce is a topic for a separate article. There are many theories related to the creation of names for brands, and each of them will make it easier to create the right one.
There are a few technical aspects to pay attention to when creating a brand name for the Internet. First and foremost, it is a good idea to check if the domain associated with your chosen name is available. Buying back a busy domain is often expensive, especially if the name is associated with a specific product or category.
When creating a name that is not directly related to a product or is abstract by definition, be sure to check that it is not similar to other actively operating stores. This can make it extra difficult to promote your store in search engines. Store promotion is already a key aspect of online advertising.
Complete the necessary paperwork
If opening your own e-commerce business is your first step on the business path, then keep in mind that you need to take care of all the administrative matters related to running your business before you start selling.
However, officially starting your business and taking care of the official matters is not everything. There are still a few aspects that you absolutely must take care of before making your first sale online.
Courier company
Choosing a courier company is not only about price. Also, pay attention to aspects related to insurance of packages, delivery times, and the cost of collecting goods from the customer.
Nowadays, it is very popular to pick up parcels at delivery points, often these are local stores, petrol stations, and automatic boxes. Check if your parcel operator offers the possibility to pick up packages at such points. Meeting customer needs is an added value.
Payment provider
Online payment is a topic that regularly touches the entire e-commerce industry. There are new models and tools that make it possible to pay for an order. The trend lately has become deferred payments, which gives customers a kind of flexibility in making purchases.
When comparing offers of different operators, pay attention to the availability of mobile payments. Customers often buy on the Internet using smartphones, and making payments by bank transfer on them can be difficult. Scrolling screen to the payment link or lack of mobile adaptation of the website negatively affects any e-commerce. No one zooms in on a smartphone screen to enter online banking information anymore. Payments, especially mobile payments, need to be as simple as possible.
If you don't want to lose mobile customers, make it available for them to pay from their phone, whether it's with BLIK, Apple Pay, or Google Pay.
Choose an e-commerce platform
Choosing the right platform for your store is an important task on the way to opening your own e-commerce business. Moving your store can be cumbersome and costly, so it's a good idea to bet on the right sales solution from the start.
Large theoretically free platforms allow you to expand their basic capabilities with additional features using plugins and add-ons. It is true that they add more options, but at the same time they burden the operation of the whole platform. It is then necessary to install additional plugins that optimize the operation of previous add-ons. This vicious circle ultimately leads to the need to change the platform for one that has optimal performance written into its DNA.
How to start with e-commerce by choosing the right platform?
Integrations
First, make sure the platform you choose allows for integration with your payment system and shipping provider. This will save you time on manually checking and rewriting transfer and shipping information. Time will become a very important value in the future, especially when the number of orders increases.
The integration space is so much more. Integrating with analytical tools, such as Google Analytics, or other systems that monitor user activity, is a big value. It will give you insight into where users are most likely to end up in your store, and then you can improve that part of their path to purchase.
Many suppliers and wholesalers, as part of their sales platforms, offer the ability to automatically download a price list or even price updates. This is most often done via XML files containing all the data. This further simplifies your work and automates the process of changing prices and product availability.
SEO
The basic feature that your e-commerce site should contain is the ability to edit metadata for each subpage. This allows you to inform search engine algorithms about the content of the page and create texts that encourage visitors.
The ability to exclude particular subpages from indexing is also a great advantage. After all, you don't want users to get subpages related to complaints, returns, or terms and conditions within the search results. These pages should be searchable on the site, not in the search engine.
Data security
Today, consumer awareness of data security is very high and grows every year. By betting on a platform that, by design, takes care of the security of data processed in the store, you gain confidence in their efficient storage.
In this aspect, systems open to external plugins are often vulnerable to hacking attacks. The provider of the underlying platform is not able to thoroughly verify every plugin, theme, or add-on.
Conversions
What you will be most interested in, within the context of e-commerce, is conversions. The passage of users through the successive stages of the sales path is crucial for its value.
There are many factors that influence conversions in an online store, and tracking user actions on the website is one of the key activities of any e-commerce manager. Subsequent adjustments and improvements to the store are aimed at increasing the level of conversion, and thus increasing sales.
However, there is one parameter of an e-commerce platform that you can pay attention to already at the stage of choosing it. It is the speed of the system from the user's perspective. Slow store operation and loading significantly increases the number of abandoned shopping carts, or, in other words, shopping cart abandonment. This translates into lower earnings for your store.
Create a product list
Just knowing what products you want to offer your customers is the beginning of the path to presenting them in a way that will effectively make the sale.
Categories and Filters
Think already at this stage about dividing your products into categories so that users can easily search for the items they are interested in.
The next step is to set up filters so that your users can find the exact product they are looking for. Consider filtering by size, color, application, or function within a single category.
Popular sets
Introducing up and cross-selling right at the start of your e-commerce is also worth considering. Create suggested kits that combine several complementary products.
Spread the word about your store
The fuel for successful online sales is users visiting your store's website. There are many methods of gaining valuable traffic to your website, but how do you start promoting your e-commerce?
Social media
Your own social media channels are a great value for online stores. First of all, invite your friends to follow you, they will be happy to recommend your posts, and your website will quickly gain more reach.
It is worth considering paid advertising from the very beginning. Thanks to it, you will reach a wider audience.
Search Engines
Getting high rankings in search engines is a long-term effort, so try to set aside a budget for advertising at the beginning.
Referral program
Rewarding customers for referring your store is a great way to get new shoppers. Think about a referral discount system so that your regular customers will bring in new ones.
Price comparison engines
If you offer products similar to those of your competitors, consider promoting your store on price comparison sites. Many customers check prices before buying, and maybe thanks to this they will change their decision to buy from you at the last moment.
How to get started in e-commerce? Summary
Expanding your business to sell in the online space has a number of benefits and can push your business to grow very rapidly. However, starting to sell online involves a number of steps that are essential for success.
Hopefully, this article will help you find the best path for your business and answer the question of how to get started in e-commerce.
What to do next?