How to increase ecommerce conversion rate.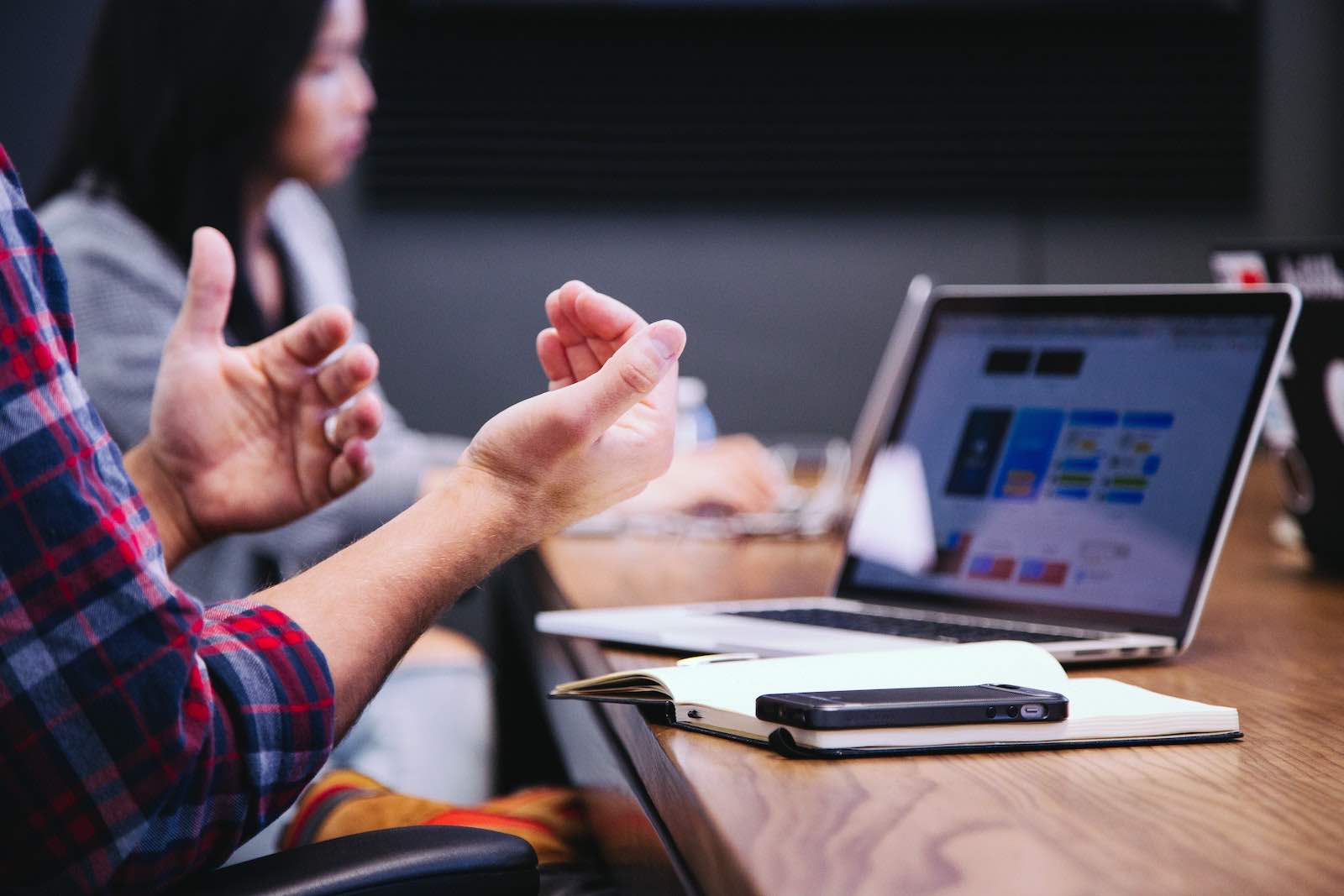 Trying to accurately describe the process of selling products on the Internet is a task that would require several hundred pages of elaboration. The amount of measurements you can make at each stage of the customer's purchase path provides huge amounts of data. Their analysis allows for continuous optimization of the sales process. There is also a set of best practices that will almost always increase conversions in the store.
How to increase ecommerce conversion rate? Read.
The concept of conversion rate in ecommerce
In theory, ecommerce conversion rate is the ratio of users visiting a store to the number of purchases they make. However, on the way to achieving the goal of a sale, there are many smaller actions to be performed by the user. These smaller actions are called micro conversions.
Increasing sales in an online store requires observation and optimization of both conversions and particular stages of the process, i.e. micro-conversions.
Factors to increase conversion in e-commerce
It is obvious that the price of the products offered will directly affect the number of sales. However, fighting the competition can be exhausting for either party. Your goal is not to achieve minimally profitable product prices for online sales. Increasing ecommerce conversion rate, is to support the growth of your business. Prices should only go up. This saying is not accidental.
Before you move on to optimizing your site for conversions. Pay attention to what factors increase it. This will help you learn how to modify its various elements to best accomplish their task.
Trust

Relevance

Security

Ease

Communication

Timeliness
Not all of these you can implement at every stage of the sales process. However, they will help you increase the ease of the entire path to purchase.
What is an average ecommerce conversion rate?
Achieving the right ecommerce conversion rate is the Holy Grail of every e-commerce manager. But what is the right rate for your store?
There is no definite answer to this question. The most common conversion rate for online stores is between 1.2 and 2%. However, there are niche industries that achieve conversion rates of 5, 7, or even 12% due to the specificity of their products.
There is one way to see if your ecommerce conversion rate is adequate.
It is the profitability.
If your store sales are profitable, it means that the conversion is at a level that covers the needs of your business. However, is this the maximum result you can achieve? Take care of the most important factors affecting conversions and see how it will affect your sales!
Site structure and targeting
Already at the store design stage, determine how the sales process will look like. This will help you avoid having to redesign your existing store, which can be cumbersome after implementing integration with external systems.
Before publishing the page, think about what steps the user needs to perform before buying products. You can write out these steps any way you want, in a sheet, on a piece of paper, or on sticky notes. Then figure out how to make the user go through the process as smoothly as possible and with the least number of clicks.
Amazon's success lies in one-click shopping. How many clicks does your user need?
Targeting store pages
At the design stage, it's also a good idea to consider where the traffic to a particular sub-page will come from, i.e. where users go to a particular place. This will help you understand where to redirect specific users, what actions you expect them to take, and what metrics you will measure.
Example: Traffic coming from Google Ads for phrases containing the name of a specific product is best directed straight to the product page with the option to add to cart. This will reduce the need for additional product search in the store.
​​Website design and ecommerce conversions
The appearance of your website should be consistent with your visual communication. In other words, the layout of the website should relate to your flyers, business cards, folders, logos, and letterheads. Consistent visual communication builds trust, and trust in your brand is the first characteristic needed to increase conversions on your e-commerce site.
What factors besides consistent visuals support trust building? First of all, feedback from your customers. Make sure they are visible on your store's website.
An additional trust-building value is the ease of contact, so let your users write in the chat or arrange a phone call. This will increase the sense of security and make the buying decision easier.
How to measure whether the design of your website influences conversions?
First of all, install a tool to analyze your site's heatmap. With a heatmap, you will find out how far users scroll on your site and whether they click on designed buttons.
What can your products do for conversions?
Product page optimization is paramount to increasing conversions in e-commerce. It is on the product page that the decision to buy is made, the micro conversion of adding products to the cart occurs, and it is the first step to the purchase.
So how to take care of conversions on product pages?
Product images




Attractive product photos displayed in high quality convince users to make a purchase. Make sure they are the best possible.

Product descriptions




They should contain all the most important information about the product, its features, dimensions, and available options. It is not only informative, but also shows you as an expert and advisor.

User content




User reviews that include product images are an easy path to building user trust. The frequent fears of ecommerce managers about implementing explicit customer reviews are unfounded, and this is evidenced by implementations at major e-commerce players.

Cost visibility




The most common reason for shopping cart abandonment is hidden additional costs. No customer likes additional charges right before purchase. Lack of information about shipping costs or commissions and fees is responsible for 50% of purchase abandonment decisions. No one wants to lose half of their customers. Therefore, make sure your information about all costs is visible.

Fear marketing




Fear of missing an opportunity is a powerful factor that can influence buying decisions. Clever moves by ecommerce professionals who aim to create such fear are often effective. These include:
Limited-time promotions

Last items

The number of people currently browsing a particular offer
When using fear marketing practices, be careful not to overdo it. Placing too many of these types of elements on your site can scare users away and discourage them from returning to your store for good.
Page speed in the context of conversions
Every second a page loads means 34% less conversions. This sentence removes all objections to the need for optimizing the website for speed. How to do it?
Choose an e-commerce platform that scales with the growth of your store.

Limit unnecessary JavaScript by disabling unnecessary plugins and integrations.

Optimally adjust the size of graphics and take care of their compression.
What's more, page load speed is extremely important when it comes to SEO. By optimizing your site's speed, you not only increase conversions, but also increase the number of users visiting your store.
Multichannel is about enhancing ecommerce conversion rate
We've talked about a consistent layout and its impact on building trust in a store. However, e-commerce is not only about shopping via the website. Provide your audience with the opportunity to buy through other channels like:
Social Media

Price comparison services

Product aggregators

Third Party Platforms
Example: A clothing brand store lists outlet products on Vinted. By doing so, it reaches customers who don't normally search for these types of products online, but are looking for bargains.
Simply making the purchase available in other channels is the first step in conversion optimization, try to make the shopping experience the same in every channel. This will help accelerate your sales regardless of their origin.
Mobile devices and conversion in e-commerce
Did you know that the majority of internet users visit store websites from mobile devices?
Mobile conversion rate is much lower than on desktop. Are these different users, or is it impossible to sell on mobile?
This is wrong thinking. The fault lies with the store owners. They are still building stores with computer users in mind, forgetting about how strong the m-commerce trend is becoming.
Creating a site tailored for mobile users is probably the easiest way to increase conversions. Integrations, like quick payments, are already prepared to support mobile devices, only remaining is to adjust online stores.
How to find the optimal solution?
Make sure that your e-commerce platform works with headless technology, thanks to this, it is possible to adapt your store to almost any device.
Registration and payments
Another change you can make when optimizing e-commerce conversions is to make payments easier. Add as many payment methods as possible so users can use their preferred one.
What else can you do?
Analyze your e-commerce micro conversions. Analytics tools allow you to take a very close look at user behavior. Regularly observe why they don't move on to the next steps of the purchase path. Then, experiment with new ways to guide customers through the stages of the process.
This will help you pull out maximum conversions in your e-commerce.
Create a store in Heseya
Heseya is a platform that is created by developers and e-commerce experts. The combination of programming knowledge and managerial experience allows you to create an even more efficient e-commerce platform.